Roberta Scott Pettis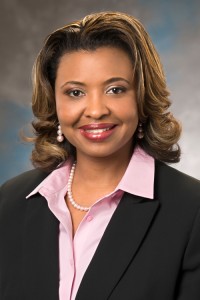 Roberta Scott Pettis is passionate about developing people and organizations. As a dedicated and innovative thought leader, she has over 20 years of experience in training and development, organizational effectiveness, human resources, financial services, diversity and inclusion and hospital business office operations.
Roberta found her passion for training and developing while serving as Director of Education and Training at HCA, Hospital Corporation for America, where she was able to lead numerous individuals and teams in leadership development, new system implementations and customer service initiatives. Roberta is a certified Executive Coach through International Coaching Community (ICC) and has the proven abilities in the following areas:
•    Organizational Effectiveness
•    Leadership Development
•    Employee Relations and Human Resources Development
•    True Colors, Ntrinsx Tool
•    DISC Personality Profile
•    Emotional Intelligence
•    DDI Leadership Development Certification
•    Conflict Resolution
•    Diversity Training and Program Implementation
•    360 Reviews and Debriefing
•    Customer Service
•    Executive Coaching
•    Motivational Speaking
•    Lean Process Improvement
Roberta feels strongly about community services and is actively involved with several organizations that serve the Nashville community. In 2008, Roberta received the Frist Humanitarian Employee Award while at HCA for her work in the Nashville community. Roberta also made time to service her community of Nashville as Executive Board and Chair of Corporate Partners for the National Black MBA Association, on the Advisory Board for Tennessee State University's College of Health Science, Board Member and Chairman of Strategic Planning for Girls on the Run International, and Executive Board and HR Chairman for Nashville's Sexual Assault Center.  Roberta received her M.B.A. from Tennessee State University and a B.S. in Health Administration and Planning from Meharry Medical College and Tennessee State University.