Jason Overton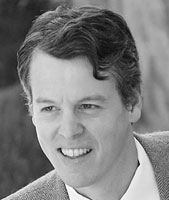 Jason is a facilitator and leadership coach contracted by Circle Center Consulting, LLC, specializing in effective communication and active listening.
Jason brings 20+ years of overall experience and 13 years of international business experience as a Director of Market Development in the intercultural training/consulting business. From years of working directly with global clients, he understands the importance of building trusting relationships and listening effectively to client needs.
Jason is passionate about facilitation and coaching and helping individuals and teams reach the next level in their development. He often works with directors and mid-level managers who have transitioned into a new role, taken on a higher level of responsibility or want to communicate more powerfully in their current position. With his roots in leadership development and cross-cultural communication, Jason partners with clients to help you:
• Develop new habits to support you in a sustainable way
• Increase your focus to make better decisions
• Improve your connection with yourself and others
• Identify and leverage your strengths
Jason has served as a learning consultant for a wide range of fortune 500 clients including: eBay, Google, Kohler, Co., Sanofi-Aventis, and UnitedHealth Group.
Jason holds a Bachelor's Degree in International Studies from Emory University. He received training as a leadership coach from Presence-Based Coaching, an Accredited Coach Training Program (ATCP) from the ICF. He is also certified as a facilitator for The Circle Process from Circle Center Consulting LLC.