Esther Bailey-Bass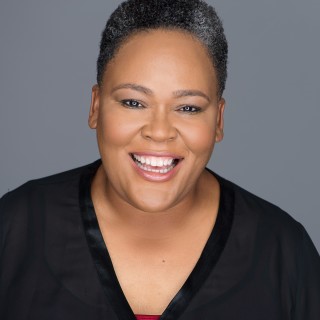 Esther Bailey-bass, CPCC
Esther Bailey-Bass, CPCC is a life-leadership coach who engages with women and girls to lead in all areas of their lives. Her motto is, "All roads to success lead from strong character foundation and personal development." Trained through the Coaches Training Institute, one of the oldest coach training organizations in the world, she received her designation of Certified Professional Co-Active Coach (CPCC) in the spring of 2015. Esther is passionate about coaching, the Circle way and facilitation to help connect and bridge understanding.
As a veteran sales and marketing professional with over 20 years experience in direct sales, retail and media sales, Esther fosters deep connections with clients building trust by modeling authenticity and transparency. A residual effect of coaching training is learning to ask powerful questions opening the windows of curiosity for deeper exploration. For Esther this enhances her work as a sales and marketing professional, too.
Esther is a community activist utilizing coaching and circle skills. She has served on the boards of CABLE, a non-profit leadership organization for women's advancement, The YWCA of Nashville and Middle Tennessee and is currently serving on the board of the International Coach Federation (Middle Tennessee). She holds a Bachelor of Arts Degree in Business and Organizational Communication from the University of Akron.